HOW TO CHOOSE A HAMSTER?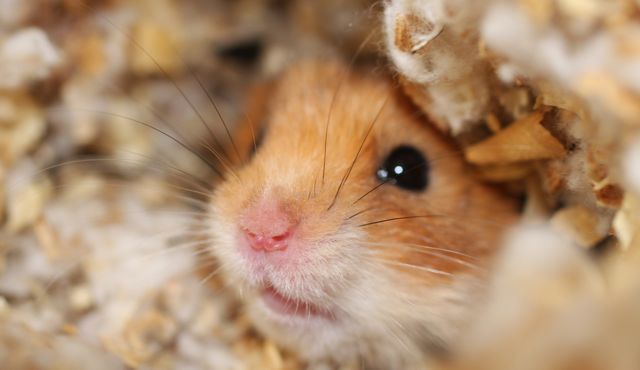 When you choose your hamster, ask the seller if you can handle him. If he/she refuses and doesn't handle the little creature herself, it may be because she is afraid of getting bitten. Hamsters from hamster farms have often never been handled and they can get very stressed in pet shops (Rosenthal, 2005). If you just want a pet, do not choose a long haired hamsters. These need the fur on their backside grooming and this is difficult for children and inexperienced adults.
So get your hamster from an individual breeder or even from a rescue shelter. Helping rescue an animal is a good experience for children and will help them understand that living creatures are just things to be bought. The breeder or the shelter staff should show you how to handle him. This is done by cupping your hands slowly round him (Magnus, 2013)
Give your hamster a few days to settle in before handling him – being in a pet shop and then in a new home is very stressful for him (Rosenthal, 2005).  Start by hand feeding him, so that he associates you with the pleasures of food. Because we are so much bigger than these little animals he may not exactly know that your hand is part of you (McBride 1996), but he will begin to recognise the scent of you.
REFERENCES
Magnus, E., (2013), ' Handling Hamster,' Available from http://www.apbc.org.uk/articles/handlinghamsters Accessed July 28 2013
McBride, A., (1996), 'The psychology of human-small vertebrate interactions,' Symposium Zoological Society of London, 69, 293-308
Rosenthal, K.L., (2005), 'Small mammals in the pet store,' Proceedings of the North American Veterinary Conference 2005, 1374-1375
COPYRIGHT.
These notes are my copyright. I am also usually happy to have the exact words reproduced on websites, in return for a link, my name, and if permission is asked beforehand. I like to check the websites where it might be used. Email me via this website for permission which will usually be given. Organisations wishing to use them in print should contact me via this website. Copyright © 2007 Celia Haddon. All Rights Reserved.
Safety notice.
All normal safety precautions should be taken when dealing with animals. The advice in this section should be taken only at the owner's own risk. All sick animals should be seen by a vet.
General advice of the kind found in this website is no substitute for an individual consultation with a vet or qualified behaviourist working on a vet's referral.